So here we are again !
I have worked up some designs, based on input and ideas from other members here.
Clint has agreed to print our shirts again this year too!!!
(pricing, material, colors, and shirt styles, to be determined later)
It is ultimately up to you, the Gap attendees to decide though on what will be final shirt options !
For the OFFICIAL GAP SHIRT:
This is the Front logo...
and these are the options for the back design: we have to pick one !!!
1.
2.
3.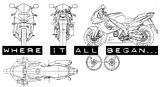 And of course, running with tradition, here is the "SPECIAL" shirt design:
(truly inspired by some random conversation...lol)
This will be the on the FRONT of the shirt:
(placement will be on the Left side)
and for the back:
1. last years ever so popular "Shenanigans/Apple Pie" design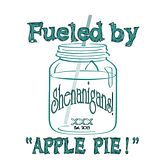 OR
2. the traditional GAP MEET logo (enlarged to fit)
OR
3.
we need to decide on only one as well please!
IE
I would post
Official with back #3
Special with Back #1
I think it would be a good idea to limit it to just the 2 final styles this year, in order to keep costs and the amount of work for Clint to a minimum. ( he does this on his own time, and does not make money off it)
So i will let this run for a few weeks, then when we have a majority count, will select the final 2 shirt designs and open up ordering!
thanks !!!