Clint has worked extra hard to make this unique print work for this year's shirts.
Please PayPal payments directly to Clinghoffer!
Clinghoffer@yahoo.com
Be sure to specify which style shirt, color, and size you want in your order notes.
IE: Gap Shirt , Black, XL, quantity 2
Special shirt, white, L , quantity 1
Special shirt, gold, XL, quantity 1
Etc etc... Thanks
Now here we go....
The OFFICIAL GAP SHIRT:
This is the Front logo...
This is the back!
3.
And of course, running with tradition, here is the "SPECIAL" shirt design:
(truly inspired by some random conversation...lol)
This will be the on the FRONT of the shirt:
(placement will be on the Left side)
and for the back:
1. last years ever so popular "Shenanigans/Apple Pie" design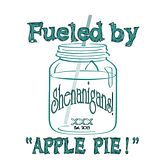 Annual gap meet shirt:
Black, Dark Royal, or Navy cotton T shirt with the WHITE blueprint on back, Annual gap 2017 logo on the front.
S-XL $11
2X-4X $13
Special "Shenanigans" shirt
White or Gold Dri-Fit T shirt
Front is "participation award" logo.
Back is the Apple Pie / Shenanigans design
S-XL $12
2X-4X $14
Special notes from Clinghoffer:
"Both shirts are available in men's and women's cut.
The cotton shirts run true to size and my wife says that the women's cut is fitted.
so go up a size for a looser fit.
I'm happy to offer hoodies again if people are interested, but they'd be the same laced style as last year. $26 each
I haven't found any others that don't crush when I press them. -- Actually, I'm going to see if I can work on a cotton one. If that works we can add it. I won't order the bulk until early July. Only men's sizes though, same as years before.
I'm also happy to work with anyone on a design of their own for the shirts. But will have a limited time before the gap meet to process. Happy to do orders after the meet too, and can work with almost any image.
As always - I can print your favorite picture on mousepads, bottle koozies, can koozies, prints on aluminum, etc and are available to custom order!!! (before or after the gap meet). "